BONUS WEEKEND
Afton Alps will be closed Monday - Friday due to forecasted rain. We will reopen Saturday, March 25 and Sunday, March 26 for a bonus weekend!
Spring Hours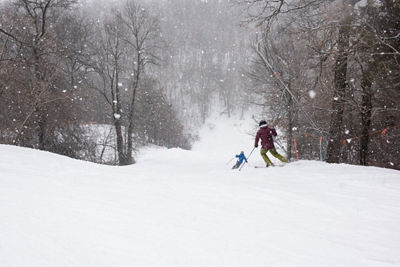 Winter Fun
Largest in the Midwest Vail portfolio! Encompassed by the beautiful Afton State Park, guests enjoy the finest Minnesota skiing with breathtaking valley views from above in the Meadows or ski down through the tunnel (yes Afton has a tunnel) to the Highland steeps. Dodge the weekend crowds by parking "up top" and launching from multiple access points. Truly a resort retreat near Minneapolis, and only 25 minutes from the busy capital of St. Paul, Minnesota.
Check out our tips to help you prep for everything you need before you hit the slopes.