Come Enjoy
Trailhead Treats at the Crest
Summer is back at Afton Alps! We are kicking off our 60th anniversary and introducing Trailhead Treats at the Crest.
Learn More

When you purchase your 2023/24 Pass, you receive instant savings all summer and winter long. With Epic Mountain Rewards you will enjoy 20% off food, lodging, golf, bike rentals and many other perks starting now.

Learn more about the great summer benefits available to you as an Epic Pass Holder.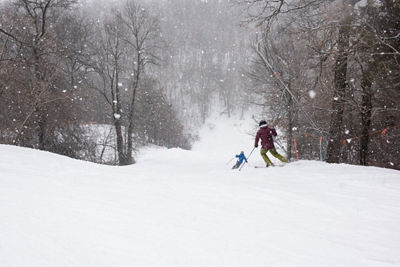 Winter Fun
Largest in the Midwest Vail portfolio! Encompassed by the beautiful Afton State Park, guests enjoy the finest Minnesota skiing with breathtaking valley views from above in the Meadows or ski down through the tunnel (yes Afton has a tunnel) to the Highland steeps. Dodge the weekend crowds by parking "up top" and launching from multiple access points. Truly a resort retreat near Minneapolis, and only 25 minutes from the busy capital of St. Paul, Minnesota.
Check out our tips to help you prep for everything you need before you hit the slopes.