PRE-ARRIVAL INFORMATION
AFTON ALPS Basecamp
There's so much to look forward to on a trip to Afton Alps, and so much to prepare. From getting to the mountain, to planning your stay, f¬inding the best gear, and hitting the slopes, we make it easy with a wealth of resources designed to help get you straight to the fun.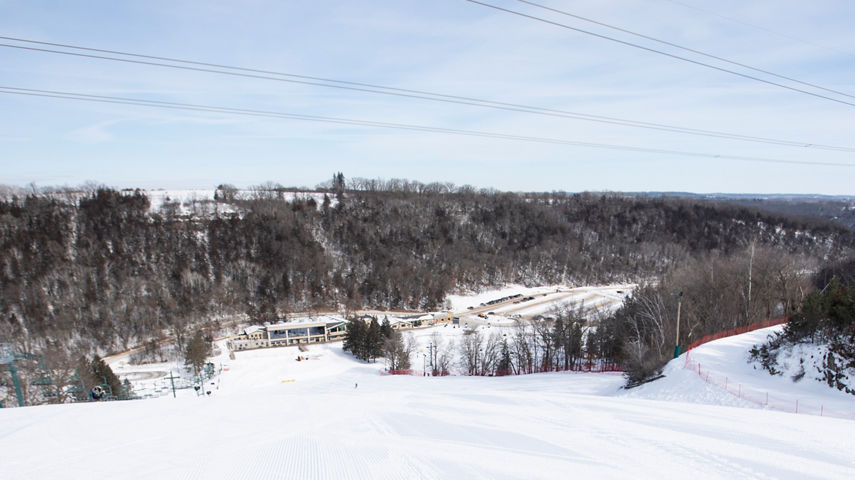 WE CAN'T WAIT TO SEE YOU IN THE VALLEY ABOVE!
Check out the info below to finish planning your trip and helpful resources to prepare. Have more questions?
Check out our FAQs at the bottom of the page!
Afton Alps Information
Get To Know The Resort
Afton Alps Information
Preparing For Your Trip
Previous tab
Previous tab
Be Ready to Hit The Slopes!
Helmet: The use of helmets is strongly recommended. Children age 14 and under must wear a winter sport protective helmet while participating in ski & ride school, subject to local regulations. In addition, children and teens under age 18 who participate in designated children's classes or programs must wear a helmet. Rental helmets are available at our children's ski school locations for your convenience.
Warm clothes including moisture wicking base layers, mid layers to trap body heat, and water-resistant outerwear, warm calf-high socks, and gloves or mittens.
Goggles or sunglasses
Sunscreen is recommended, even on cloudy days.
Don't have your own gear? Rent with Afton Alps and let our experts fit you with the best boots, skis or snowboard for your best day on the mountain.
Lift Access: All lesson participants must have a valid lift ticket or pass. Tickets can be purchased online with a group lesson package or separately here.
First time on mountain this season? Make sure you review and sign the waiver in your account prior to your trip.
Information about your arrival and parking.
PARKING

There are various areas to park at Afton Alps and it really depends on where you want to launch from. Up top there is the Highlands and Alpine which is great easy access to the slopes for passholders! Down at the base there is the Alps, LZ and Meadows area.
You've made it! Here are some tips for your on-mountain arrival
Make your way to our Alps Village. Here you will find our silver Guest Services Building, where you can purchase lift tickets and right next door through the village is our rentals. Coming on a busy day and don't want to wait in multiple lines? Purchase online in advance and then utilize the Express Lift Ticket Pick-Up!

Already have your Epic Pass, Lift Ticket card, and gear? Insider tip - Park up top at the Highlands for easy access right on the hill!.
Congrats – we're excited to welcome you! Check out our Beginner's Guide for helpful tips specific to those new to the sport.
Plan Your Day On The Mountain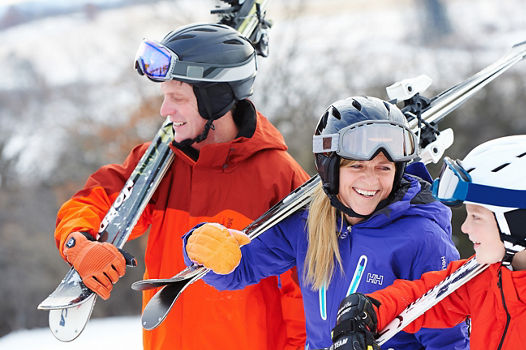 Start Your Day Off
Get yourself comfortable with your surroundings as you find your way to the lifts. Check out the trail map on EpicMix. And for a little fun, see if your day on the hill has an event!
Learn More
Start Your Day Off , opens in a new window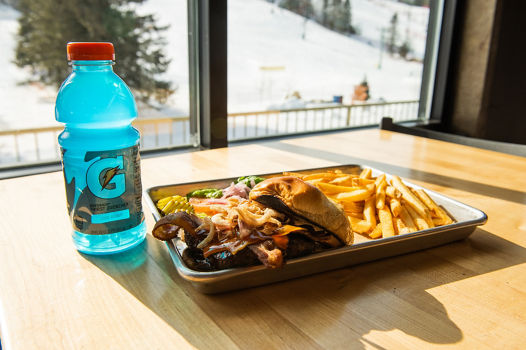 Refuel During the Day
Take a break and refuel for lunch, dinner, or even just a snack! Great views and great food.
Learn More
Refuel During the Day , opens in a new window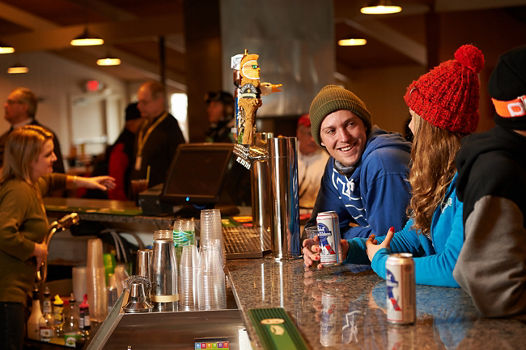 Ending Your Day
Après drinks on the deck under the lights or pop inside for a bite to eat. Afton Alps offers night skiing & snowboarding, so stick around and ski under the lights in the Valley Above.
Learn More
Ending Your Day , opens in a new window
AFTON ALPS
The Valley Above; Your Destination Resort experience locally in your own backyard.
---

Plan Your Day On The Mountain
View Live Resort Conditions
Base