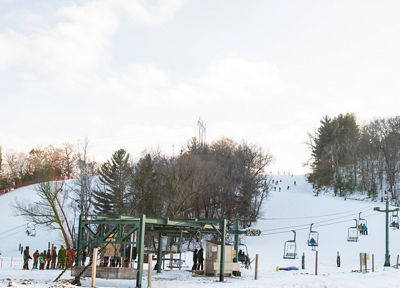 A Valley Above
For 60 years Afton Alps has provided the Twin Cities' families with one of the Midwest's most sought after winter destinations. Nestled in the scenic St. Croix River Valley just outside Minneapolis and St. Paul, this sprawling resort provides guests with an unparalleled experience including the Alps base area, a powerful state-of-the-art snowmaking system, multiple food and beverage outlets, Vail trained ski instructors and great service.
With nearly 300 skiable acres, there is enough terrain to challenge experts to beginners, day or night.
Accessible to all, a true winter mountain resort experience that has converted thousands of first-timers into lifelong skiers and riders. Not only do we provide an elevated experience to our local guests, we are proud to that our products give the ability to venture beyond to other Epic mountains across the world, Afton Alps is truly the place where Epic begins.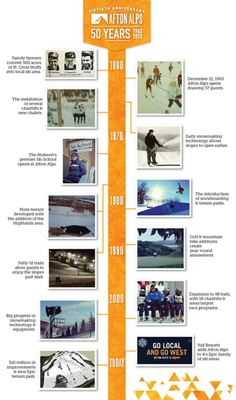 The History of Afton Alps
Beginning with the hard work of a few family farmers with a passion for skiing, Afton Alps came to life on 300 acres of bluffs along the St. Croix River on December 21, 1963. Opening day drew 37 guests.
In the 1970s, the resort began to grow rapidly with more chairlifts, new trails and a very dedicated ski school staff. Progress continued over the next few decades with the birth of snowboarding, the addition of terrain parks and fully-lit slopes, and the installation of an 18-hole golf course.
Now, with 50 runs, 18 lifts, five chalets and the Midwest's most acclaimed ski and ride school, Afton Alps is a leader in the industry. In December 2012, Vail Resorts welcomed Afton Alps into the Epic family.
A lengthy list of improvements followed, including upgrading to the best snowmaking technology and terrain enhancements, linking guests to premier mountain resorts throughout the country, Europe / Japan, and offering an Afton Alps guests the gateway to their experience of a lifetime.
This is where Epic begins...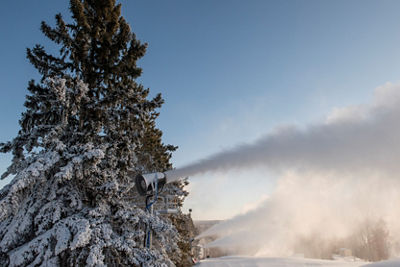 Snowmaking Capabilities
Our snowmaking system provides the region's highest quality snow surface, greater base depth due to the ability to make snow twice as fast with existing water resources. Summer 2013 we added 22 energy-efficient snowmaking guns and 50 low-energy tower snow guns.
Afton Alps also has a state of the art snowmaking pump house, with larger diameter pipes capable of pumping water twice as fast when temperatures permit.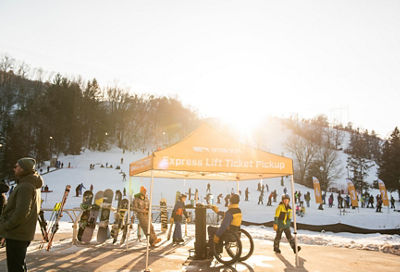 Pick Up Lift Ticket or Pass
Our electronic, lift ticket and scanning system provides Afton Alps guests a seamless transaction experience and faster access to the lift. Available for both season pass holders and single-day lift ticket skiers and snowboarders.
Want something even faster? Check our mobile express online ticketing and card reloading so you don't have to wait in the ticket line.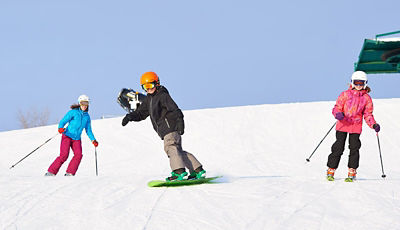 Vail Resorts EpicMix Technology
Vail Resorts' acclaimed EpicMix RFID technology is programmed at Afton Alps, allowing skiers and snowboarders to earn digital pins for their accomplishments, track vertical feet and share them socially through Facebook and Twitter with family and friends.
DINING AT AFTON ALPS
The Crest
From cheese curds, sandwiches and beer to TV screens and spirits!
The Highlands Chalet
Grab and go or stay for the hilltop view.
The Meadows Chalet
Kid-friendly dining that's cafeteria style.
Paul's Pub
Large variety of beer, full bar and kitchen with an elevated food offering.
Alps Chalet
From grab and go breakfast sandwiches to fresh pastries, burgers & more.
The LZ
Warm up in the LZ with some pints and panini's.