The Smiles Behind the Masks
These are the people who are working the frontlines of Afton Alps this season in the valley. Their motivation is a love for this community, protecting our guests, and a true passion for keeping our ski hill open during a global pandemic.

We are immensely grateful to all our staff dedicated to keeping everyone safe! This is a snap shot of the amazing Smiles Behind the Masks. We wish we could introduce you to everyone. We will continue to feature employees here, check back to learn of another story.
Riley
Meet Riley Rubenzer, Afton local for 15 years. He starts his days by watching the peaceful valley awake with the sun rising and nature at bay.

His official title? Lift Maintenance Manager for Afton Alps, working with the operations crew. While every year is different, this year is more different than most for Riley. We caught up with him to ask some questions.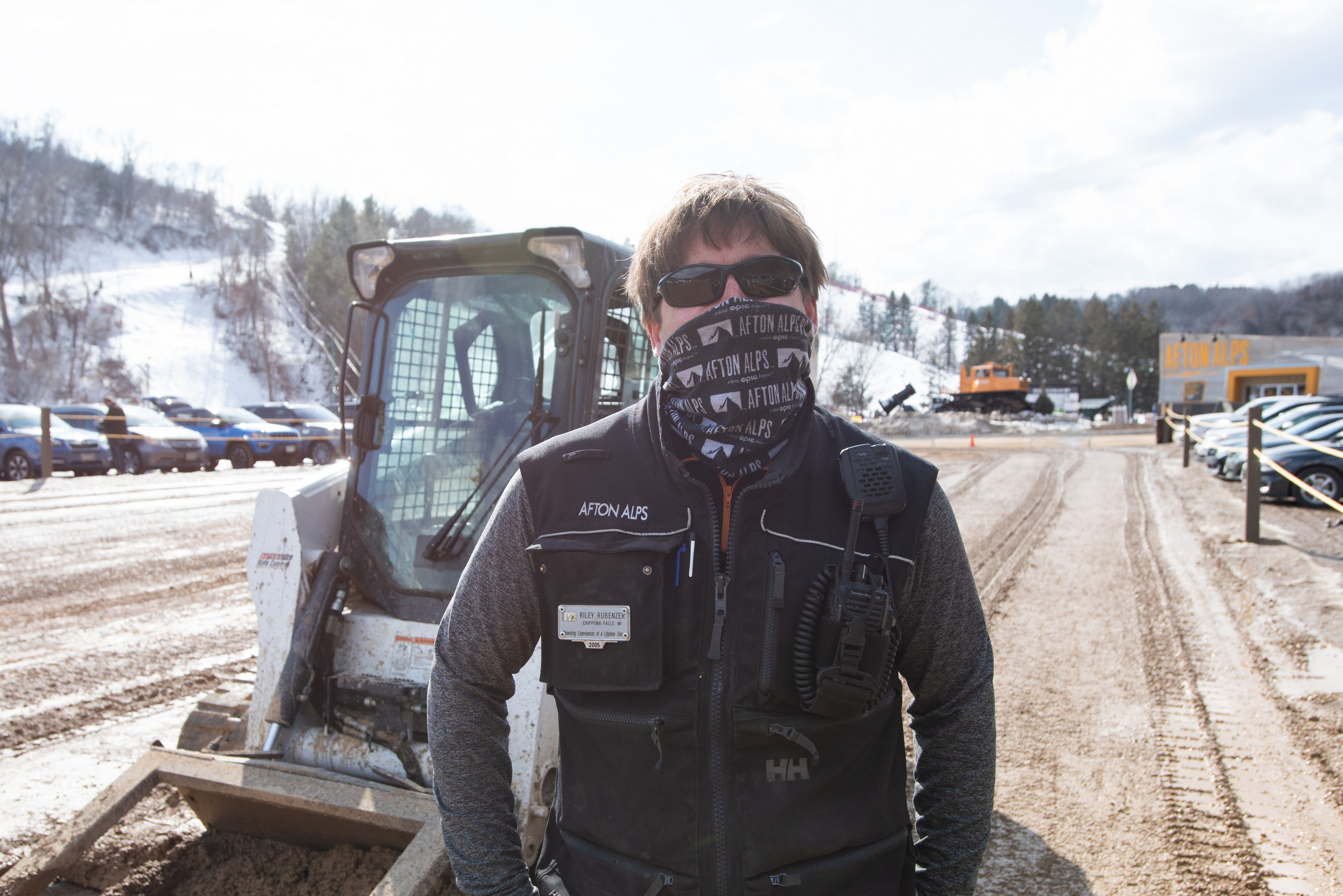 Riley! How would you say this year differs from your usual work?
My focus on what I could do to keep our ski hill open (outside of keeping the lifts running) was for the first time my number one concern. Knowing full well that our guest and employees are the most valuable asset we have, I adapted to their needs to stay safe this season.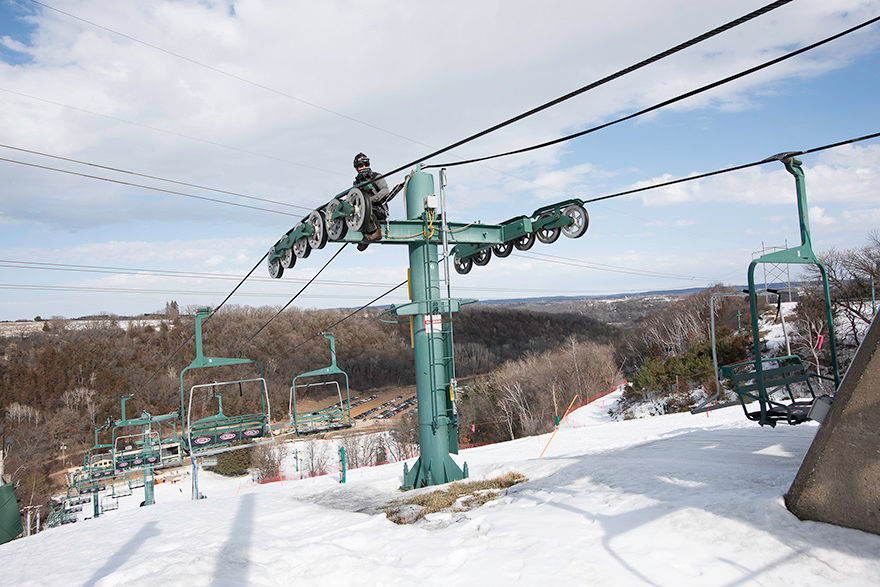 Alright, tell us your favorite run or secret spot in the valley?
Not many ski areas over look such a beautiful river and two amazing states! For this reason, my favorite place at Afton Alps is the top of old Lift 8 facing East!
heather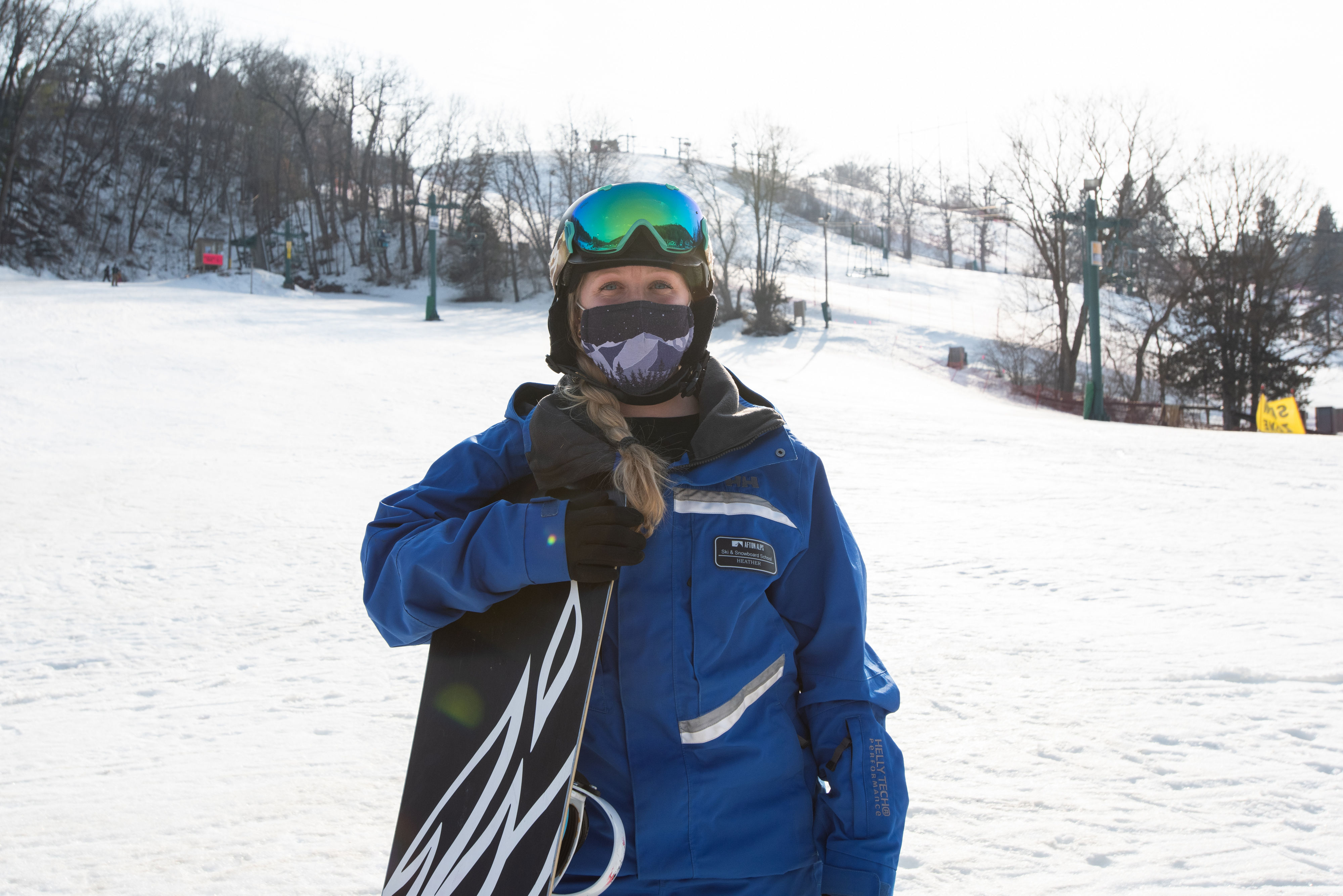 Meet Heather Blake, another one of our passionate employees!

Having been working for Afton for the past fifteen years, she carves up the valley on her board spreading her knowledge and skills every weekend to young rippers around.

Heather's job is a Snowboard Instructor, where she helps young kiddos and teens learn new skills and grow their confidence across all terrain.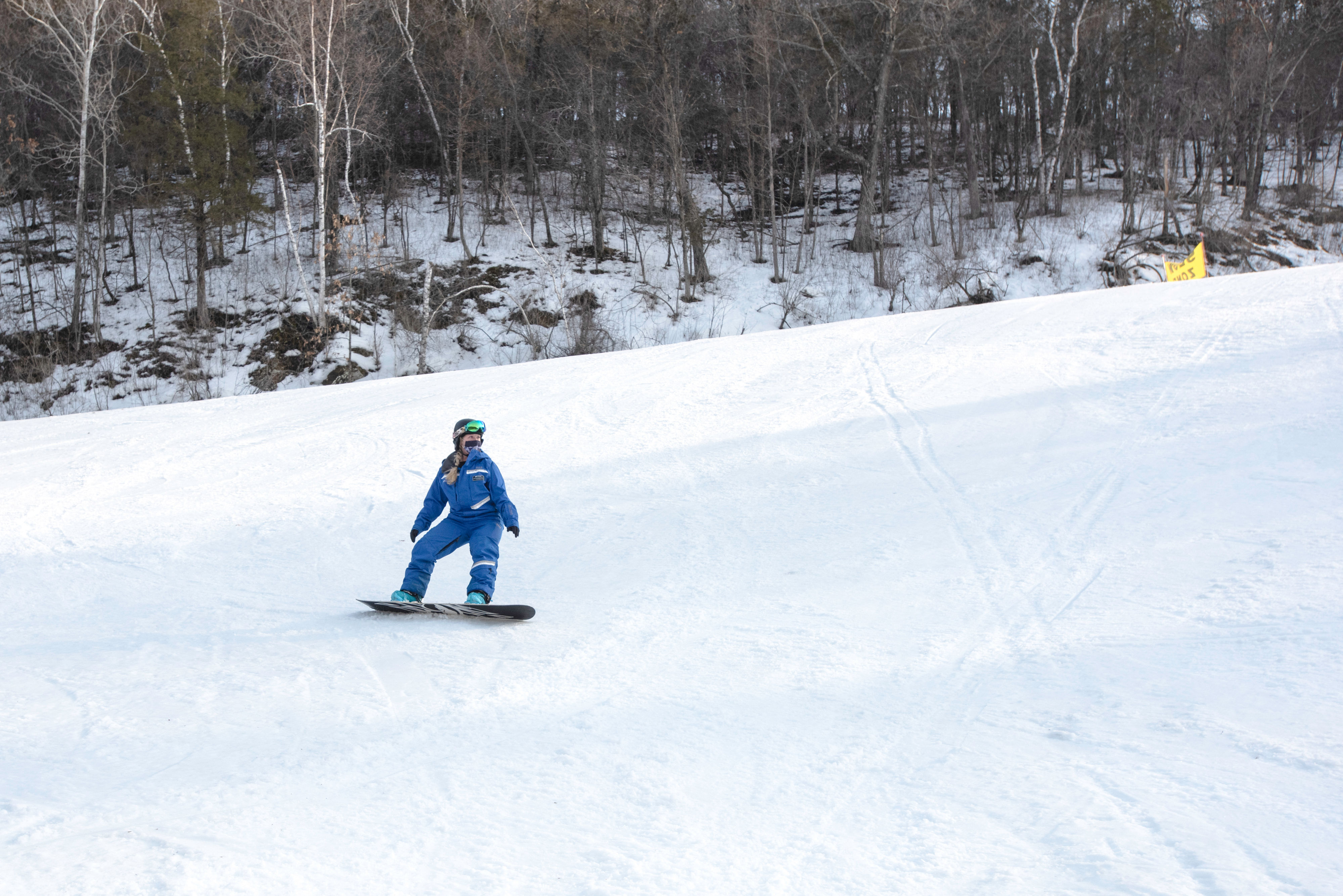 Heather, how would you say this year differs from your usual instructing years?
This year I have taught more private lessons than ever before, due to covid with distance restrictions and helping keep our guests safe and comfortable. It's been an experience to be able to have a more 1:1 connection with our guests.

Alright, tell us your favorite run or secret spot in the valley?
For sure my favorite run is Pandora's pass!
Tucker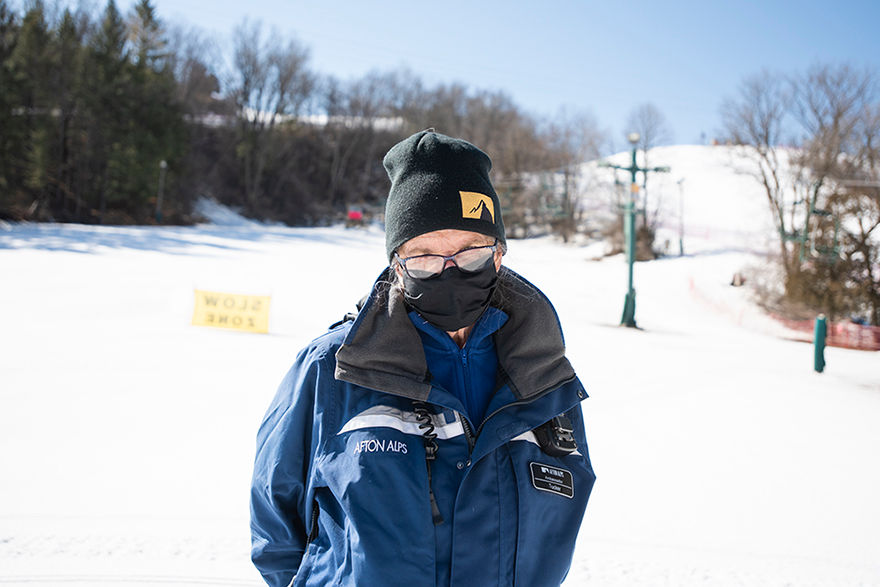 Meet the legend herself, Thomasine Bettes aka Tucker!

Tucker has been with Afton since 1984 and you may have even stumbled upon her name on our trail map, Tucker's Trench! How cool is that?

Tucker's job title is an Ambassador, as you have probably seen her scanning your pass and greeting you at the base of our slopes in the Alps Village. She's filled with many great stories; we encourage you to say hello!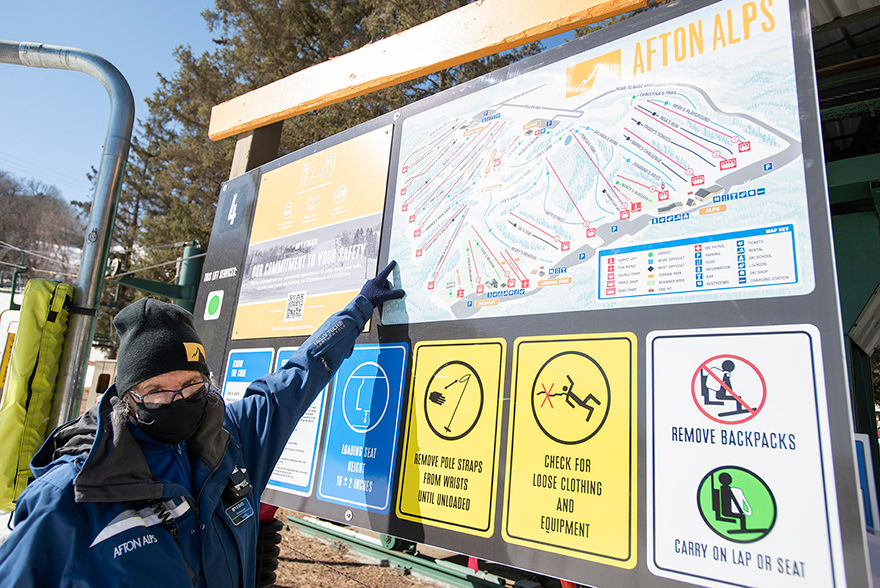 Tucker! How would you say this year differs from your usual years scanning?

Working with the safety protocol guidelines is the biggest change this season in making sure all guests comply with safety, I do also miss seeing their smiles! Otherwise working the scan lines and seeing the guests have fun is no different from years past.

What's your favorite run in the valley... I'm going to guess ahead and say Tuckers Trench?

My favorite spot at Afton Alps is the entire area! Of course, my favorite run is Tucker's Trench off Chair 15 but I also love Christina's Trail and Fannie's Folley.
Jim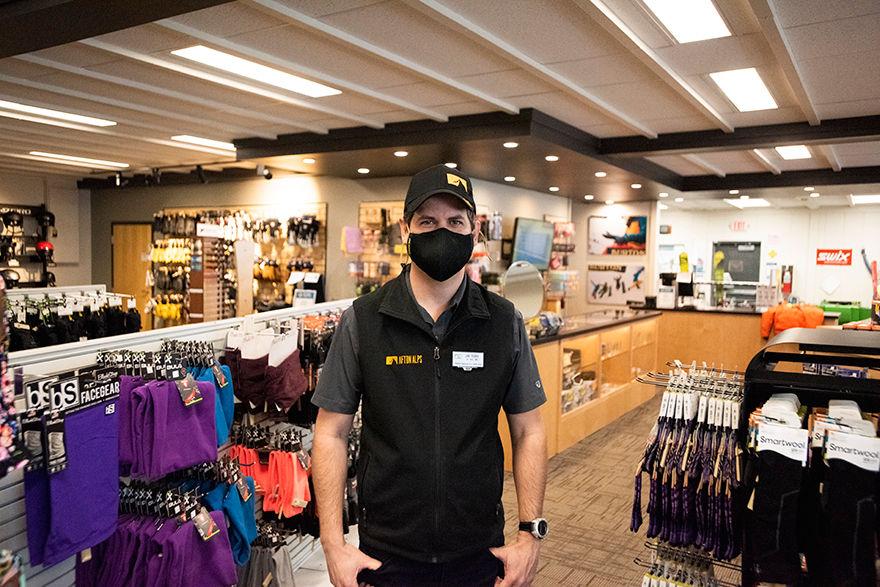 Ever stopped by our Retail Shop for some Afton swag? Then you may have already met the man himself, James Terry, aka Jim!

Jim started working at Afton when he was in High School, dabbling in many different departments around the resort he found himself landing in Retail/Rental as our Retail and Uniform Manager! From opening and closing the shop, to doing safety briefings, helping with uniforms, placing and receiving orders and SO much more – he is a do-it-all kind of guy.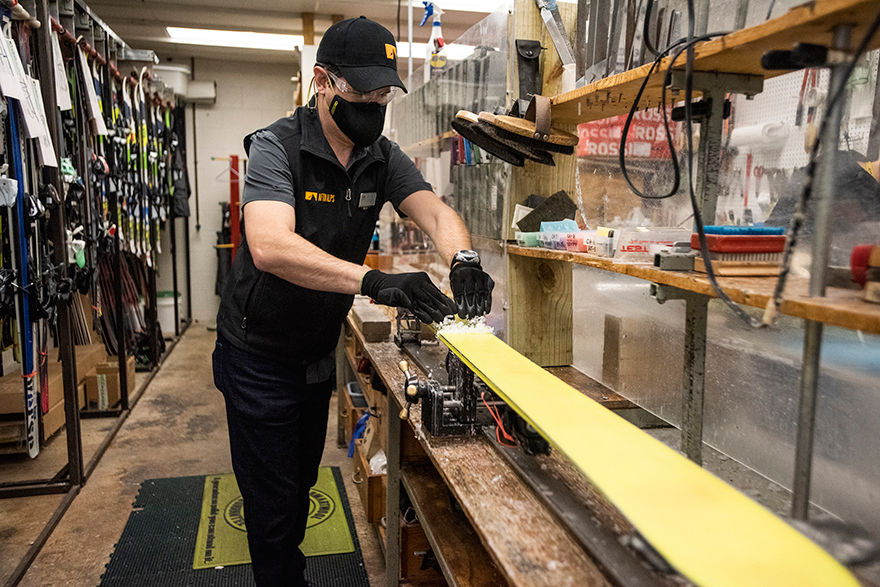 Tell us how this year differs to your usual work?

This year has been a challenging season having minimum store capacity with restrictions, sanitizing, quarantining product, and line management. However, I am extremely proud of my employees to see how they have adapted and succeeded and continued to put forward a safe work environment!

What is your favorite run to carve up at Afton?

My favorite run is Belinda's Bowl, especially when no one is on it and I can make giant turns using the whole terrain as my playground.
Aaron
If you head towards the LZ you may stumble upon our Park Crew and find Aaron!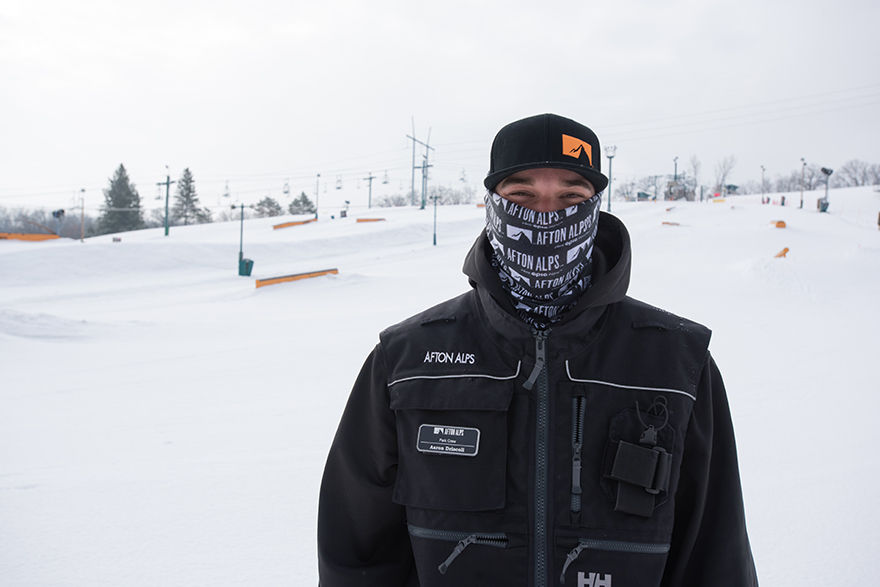 Aaron has been snowboarding at Afton for over 15 years and it is his 5th season here on Park Crew! You can find him walking the terrain parks fixing features and jumps to ensure they are ready and safe for you to come hot lap the tow rope.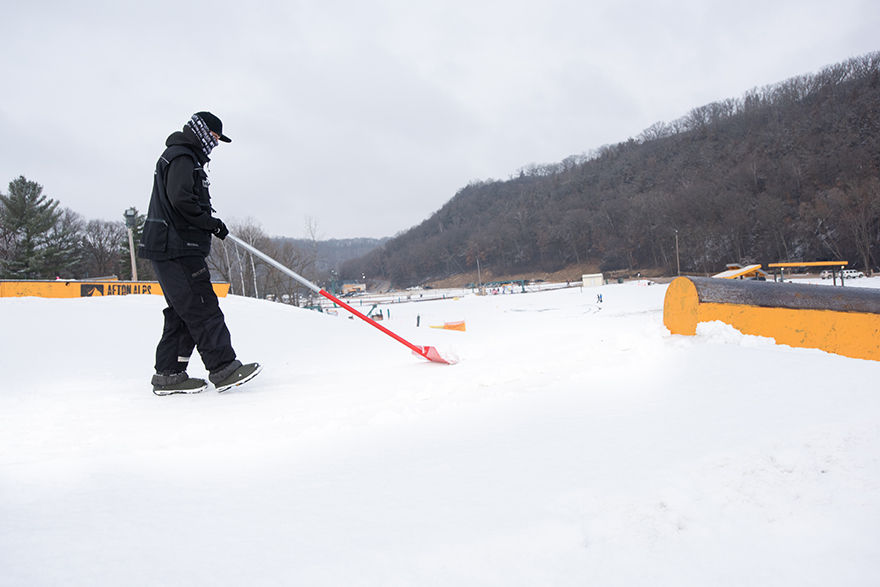 How does this year differ in the park to your usual work?

Outside of having to wear masks and social distancing to keep guests and employees safe, we had to adjust the park to work with the lack of natural snow and unseasonable warm temps which was a challenge at times.

Alright, favorite run/spot at Afton … I hear you have a cute story?

I have a couple of favorites, the first one being by the sign when entering the property, because this is where I proposed to my wife. We also had our first "dates" in our junior high days here at Afton. Otherwise, my second favorite location is Lift 5 over Teresa's Trail. Once you get to the top, it gives you access to the Alps, Meadows, and Highlands.
Gloria
Got a question about your pass, lift ticket or more?! You may have given Afton a call and received Gloria on the other line!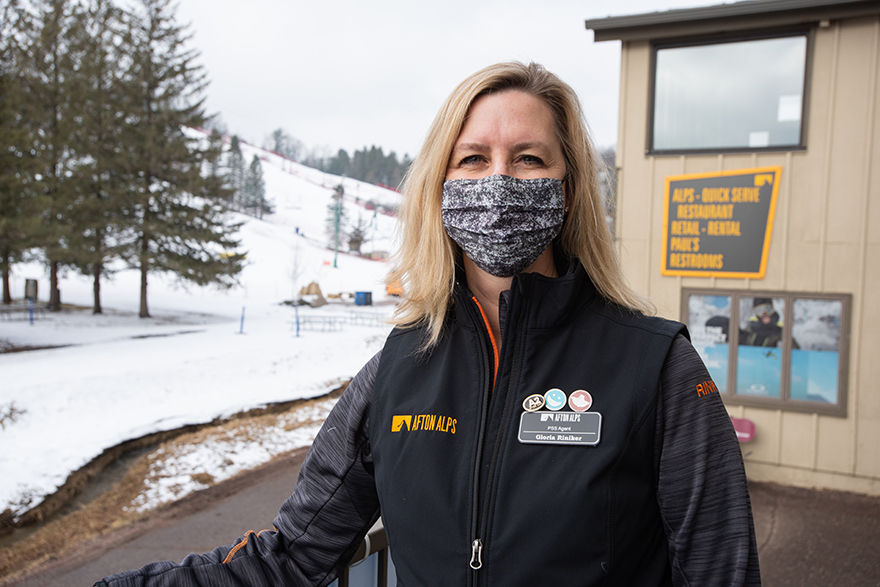 Meet Gloria, one of Afton's Guest Services Assistants, she's a true rock star! Gloria has been with Afton for 5 seasons helping with guest questions, accounts and all other things you may be curious about at Afton Alps.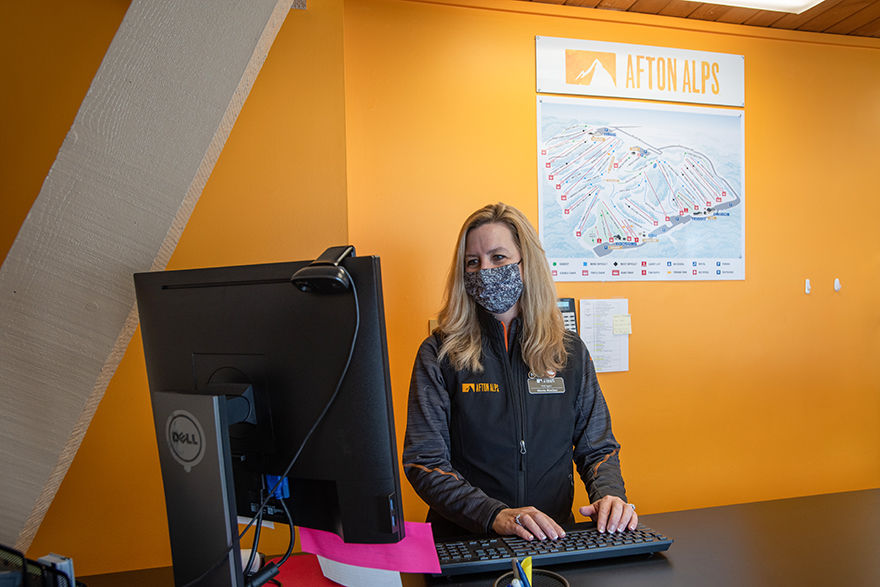 How does this year differ in the office to your usual work?
Wearing masks for the whole season has truly been the big change, being a former Dental Hygienist, I love seeing everyone's smiles! This season has brought a unique set of challenges that required new ways of problem solving, learning new computer skills, and truly testing my overall resilience and patience. I am very thankful for my peers, supervisors and managers as we all work through this very interesting and challenging season – I appreciate ALL of them more than ever!

If you were to choose a favorite spot at Afton, where would that be?
My all-time favorite area to ski is the Highlands!